Overview
This guide shows you how to enable Microsoft Teams.
Procedure
1. Sign into Office 365 with your work or school account – https://login.microsoftonline.com
2. Click Admin to go to the Office 365 admin center.
3. Go Settings, followed by Services & add-ins, then next click Microsoft Teams.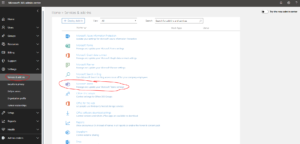 4.  On the Microsoft Teams settings screen that will appear, select the license you want to configure from the Settings by user/license type tab, in this case select Faculty and Staff.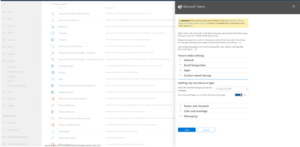 5. Finally, click Save.
Last Update: July 14, 2020